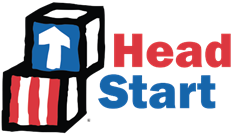 What is the Head Start Collaboration Office?
As noted in the Head Start Act, all states and two territories host a Head Start Collaboration Office. Funded by the Office of Head Start these offices are located in state agencies or state-designated sites to "facilitate collaboration among Head Start agencies and agencies that carry out activities designed to benefit low-income children from birth to school entry and their families".
These offices provide a structure and process for the Office of Head Start to work with state agencies and local entities to leverage common interests around children and their families. Collaboration Offices assist in formulating, implementing and improving state and local policy and practice.
Mary Lynn Diggs serves as the South Carolina Director and Wanda Davis as the Program Assistant. The South Carolina Head Start Collaboration Office is located at the South Carolina Department of Social Services (DSS). The state works in conjunction with a state Head Start Collaboration Committee for oversight with/for this grant. In addition to the activity listing, this office maintains an up-to-date directory of South Carolina Head Start grantees and conducts a South Carolina Head Start Census in December & May of each year.
Collaboration Activities and Partnerships:
Disabilities Agreement Update
Services to Homeless
Pre-K Alignment
Head Start Awareness
Family Literacy
Technical Assistance
TEACH
NAEYC/SCAEYC
Articulation task Force
Center for Child Care Career Development (CCCCD) Task Force
Extended Day Agreement
Infant/Toddler Training
Home Visitation
Foster Care/Child Welfare
Early Childhood Comprehensive System (EPSDT, Medicaid)
Oral Health Coalition
Military Families Programs
Family Violence Prevention
Fatherhood Initiative
Disaster Preparedness
Healthy Living
Head Start Programs by County
To view contact information for your Head Start Program, select your county below.
Head Start Contacts
GLEAMNS Head Start & Early Head Start
P.O. Box 1326
Greenwood, SC 29648
Phone: (864) 223-8434
Fax: (864) 223-9456
GLEAMNS EARLY HEAD START
1401 25 Bypass Southeast
Greenwood, SC 29646
Phone: (864) 223-9748
Fax: (864) 223-9792
Head Start Contacts
Family YMCA of Greater Augusta Head Start Academy
945 Broad Street
Augusta, GA 30901
Phone: (706) 922-7891
Fax: (706) 723-1773
Head Start Contacts
OCAB CAA Head Start & Early Head Start
P.O. Drawer 710
Orangeburg, SC 29116-0710
Phone: (803) 536-1027
Fax: (803) 536-4657
South Carolina First Steps
Early Head Start Partnership
636 Rosewood Dr.
Columbia, SC 29201
Phone: (803) 734-0479

Head Start Contacts
Children and Families Development
SHARE Head Start & Early Head Start
P.O Box 10204
Greenville, SC 29603
Phone: (864) 233-4128
Fax: (864) 295-6151
SHARE Early Head Start
Phone: (864) 235-5829
Fax: (864) 235 5833
Ms. Rebecca Brown, Director
South Carolina First Steps Early Head Start Partnership
1300 Sumter Street, Suite 100
Columbia, SC 29201
Phone: (803) 734-3296
Fax: (803) 312-4532
Head Start Contacts
OCAB CAA Head Start & Early Head Start
P.O. Drawer 710
Orangeburg, SC 29116-0710
Phone: (803) 536-1027
Fax: (803) 536-4657
South Carolina First Steps
Early Head Start Partnership
636 Rosewood Dr.
Columbia, SC 29201
Phone: (803) 734-0479

Head Start Contacts
Family YMCA of Greater Augusta Head Start Academy
945 Broad Street
Augusta, GA 30901
Phone: (706) 922-7891
Fax: (706) 723-1773
Head Start Contacts
Beaufort/Jasper EOC Head Start & Early Head Start
P.O. Box 2296
Beaufort, SC 29901-2296
Phone: (843) 255-7233
Fax: (843) 255-7225
East Coast Migrant Head Start Project- South Carolina Direct Services
P.O. Box 235
Johns Island, SC 29457
Phone: (843) 768-9518
Fax: (843) 768-7378
Head Start Contacts
South Carolina First Steps
Early Head Start Partnership
636 Rosewood Dr.
Columbia, SC 29201
Phone: (803) 734-0479

Berkeley School District Head Start
98 Westview Boulevard
Goose Creek, SC 29445
Phone: (843) 553-8783
Fax: (843) 820-3497
Head Start Contacts
OCAB CAA Head Start & Early Head Start
P.O. Drawer 710
Orangeburg, SC 29116-0710
Phone: (803) 536-1027
Fax: (803) 536-4657
Head Start Contacts
Charleston County School District Head Start & Early Head Start
75 Calhoun Street
Charleston, SC 29401
Phone: (843) 937-7921
Fax: (843) 937-6531
Charleston County First Steps- Early Head Start Partnership
6296 Rivers Avenue, Ste. 308
North Charleston, SC 29406
Phone: (843) 745-0237
Fax: (843) 745-0895
East Coast Migrant Head Start Project- South Carolina Direct Services
P.O. Box 235
Johns Island, SC 29457
Phone: (843) 768-9518
Fax: (843) 768-7378
Head Start Contacts
Piedmont CAA Head Start & Early Head Start
P.O Box 5374
Spartanburg, SC 29304
Phone: (864) 590-4449
Fax: (864) 585-5152
Head Start Contacts
Carolina CAA Head Start & Early Head Start
P.O. Box 933
Rock Hill, SC 29731
Phone: (803) 366-5569 ; (803) 366-5398
Fax: (803) 329-4131, (803) 329-5198
Head Start Contacts
Chesterfield/Marlboro EOC Head Start
P.O. Box 877
Cheraw, South Carolina 29520
Phone: (843) 320-9760
Fax: (843) 320-9768
Head Start Contacts
Wateree CAA Head Start & Early Head Start
1155 North Lafayette Boulevard
Sumter, SC 29150-5126
Phone: (803) 773-1291
Fax: (803) 778-6504
East Coast Migrant Head Start Project- South Carolina Direct Services
P.O. Box 235
Johns Island, SC 29457
Phone: (843) 768-9518
Fax: (843) 768-7378
Head Start Contacts
Lowcountry CAA Head Start
319 East Washington St.
Walterboro, SC 29488
Phone: (843) 549-5576
Fax: (843) 835-5783
East Coast Migrant Head Start Project- South Carolina Direct Services
P.O. Box 235
Johns Island, SC 29457
Phone: (843) 768-9518
Fax: (843) 768-7378
Head Start Contacts
Darlington County Head Start
904 South 4th St.
Hartsville, SC 29550
Phone: (843) 332-3923

Head Start Contacts
Pee Dee CAP Head Start & Early Head Start
P.O. Box 12817
Florence, SC 29504-2817
Phone: (843) 678-3414
Fax: (843) 667-4158
South Carolina First Steps
Early Head Start Partnership
636 Rosewood Dr.
Columbia, SC 29201
Phone: (803) 734-0479

Head Start Contacts
Berkeley School District Head Start
98 Westview Boulevard
Goose Creek, SC 29445
Phone: (843) 553-8783
Fax: (843) 820-3497
Head Start Contacts
GLEAMNS Head Start & Early Head Start
P.O. Box 1326
Greenwood, SC 29648
Phone: (864) 223-8434
Fax: (864) 223-9456
GLEAMNS EARLY HEAD START
1401 25 Bypass Southeast
Greenwood, SC 29646
Phone: (864) 223-9748
Fax: (864) 223-9792
Head Start Contacts
GLEAMNS Head Start & Early Head Start
P.O. Box 1326
Greenwood, SC 29648
Phone: (864) 223-8434
Fax: (864) 223-9456
GLEAMNS EARLY HEAD START
1401 25 Bypass Southeast
Greenwood, SC 29646
Phone: (864) 223-9748
Fax: (864) 223-9792
Head Start Contacts
Waccamaw EOC Head Start & Early Head Start
175 Edwin Road
Lane, South Carolina 29564
Phone: (843) 553-8783
Fax: (843) 820-3497
South Carolina First Steps
Early Head Start Partnership
636 Rosewood Dr.
Columbia, SC 29201
Phone: (803) 734-0479

Head Start Contacts
Children and Families Development
SHARE Head Start & Early Head Start
P.O Box 10204
Greenville, SC 29603
Phone: (864) 233-4128
Fax: (864) 295-6151
SHARE Early Head Start
Phone: (864) 235-5829
Fax: (864) 235 5833
Head Start Contacts
GLEAMNS Head Start & Early Head Start
P.O. Box 1326
Greenwood, SC 29648
Phone: (864) 223-8434
Fax: (864) 223-9456
GLEAMNS EARLY HEAD START
1401 25 Bypass Southeast
Greenwood, SC 29646
Phone: (864) 223-9748
Fax: (864) 223-9792
Head Start Contacts
Lowcountry CAA Head Start
319 East Washington St.
Walterboro, SC 29488
Phone: (843) 549-5576
Fax: (843) 835-5783
Head Start Contacts
Wateree CAA Head Start & Early Head Start
1155 North Lafayette Boulevard
Sumter, SC 29150-5126
Phone: (803) 773-1291
Fax: (803) 778-6504
Head Start Contacts
Lancaster Head Start & Early Head Start
Southside Early Childhood Center
500 Hampton Road
Lancaster, South Carolina 29720
Phone: (803) 283-3915
Fax: (803) 313-9587
Head Start Contacts
GLEAMNS Head Start & Early Head Start
P.O. Box 1326
Greenwood, SC 29648
Phone: (864) 223-8434
Fax: (864) 223-9456
GLEAMNS EARLY HEAD START
1401 25 Bypass Southeast
Greenwood, SC 29646
Phone: (864) 223-9748
Fax: (864) 223-9792
South Carolina First Steps
Early Head Start Partnership
636 Rosewood Dr.
Columbia, SC 29201
Phone: (803) 734-0479

Head Start Contacts
Wateree CAA Head Start & Early Head Start
1155 North Lafayette Boulevard
Sumter, SC 29150-5126
Phone: (803) 773-1291
Fax: (803) 778-6504
Head Start Contacts
GLEAMNS Head Start & Early Head Start
P.O. Box 1326
Greenwood, SC 29648
Phone: (864) 223-8434
Fax: (864) 223-9456
GLEAMNS EARLY HEAD START
1401 25 Bypass Southeast
Greenwood, SC 29646
Phone: (864) 223-9748
Fax: (864) 223-9792
South Carolina First Steps
Early Head Start Partnership
636 Rosewood Dr.
Columbia, SC 29201
Phone: (803) 734-0479

Head Start Contacts
Pee Dee CAP Head Start & Early Head Start
P.O. Box 12817
Florence, SC 29504-2817
Phone: (843) 678-3414
Fax: (843) 667-4158
Head Start Contacts
Chesterfield/Marlboro EOC Head Start
P.O. Box 877
Cheraw, South Carolina 29520
Phone: (843) 320-9760
Fax: (843) 320-9768
Head Start Contacts
GLEAMNS Head Start & Early Head Start
P.O. Box 1326
Greenwood, SC 29648
Phone: (864) 223-8434
Fax: (864) 223-9456
GLEAMNS EARLY HEAD START
1401 25 Bypass Southeast
Greenwood, SC 29646
Phone: (864) 223-9748
Fax: (864) 223-9792
Head Start Contacts
GLEAMNS Head Start & Early Head Start
P.O. Box 1326
Greenwood, SC 29648
Phone: (864) 223-8434
Fax: (864) 223-9456
GLEAMNS EARLY HEAD START
1401 25 Bypass Southeast
Greenwood, SC 29646
Phone: (864) 223-9748
Fax: (864) 223-9792
South Carolina First Steps
Early Head Start Partnership
636 Rosewood Dr.
Columbia, SC 29201
Phone: (803) 734-0479

Head Start Contacts
Children and Families Development
SHARE Head Start & Early Head Start
P.O Box 10204
Greenville, SC 29603
Phone: (864) 233-4128
Fax: (864) 295-6151
SHARE Early Head Start
Phone: (864) 235-5829
Fax: (864) 235 5833
Head Start Contacts
OCAB CAA Head Start & Early Head Start
P.O. Drawer 710
Orangeburg, SC 29116-0710
Phone: (803) 536-1027
Fax: (803) 536-4657
South Carolina First Steps
Early Head Start Partnership
636 Rosewood Dr.
Columbia, SC 29201
Phone: (803) 734-0479

Head Start Contacts
Children and Families Development
SHARE Head Start & Early Head Start
P.O Box 10204
Greenville, SC 29603
Phone: (864) 233-4128
Fax: (864) 295-6151
SHARE Early Head Start
Phone: (864) 235-5829
Fax: (864) 235 5833
Head Start Contacts
Vital Connections of the Midlands Early Head Start
4801 Colonial Drive
Columbia, SC 29203
Phone: (803) 708-1510

Richland County First Steps Early Head Start
P.O. Box 5100
Columbia, South Carolina 29250
Phone: (803)-212-4203
Fax: 803) 212-4205
GLEAMNS Head Start & Early Head Start
P.O. Box 1326
Greenwood, SC 29648
Phone: (864) 223-8434
Fax: (864) 223-9456
GLEAMNS EARLY HEAD START
1401 25 Bypass Southeast
Greenwood, SC 29646
Phone: (864) 223-9748
Fax: (864) 223-9792
Head Start Contacts
GLEAMNS Head Start & Early Head Start
P.O. Box 1326
Greenwood, SC 29648
Phone: (864) 223-8434
Fax: (864) 223-9456
GLEAMNS EARLY HEAD START
1401 25 Bypass Southeast
Greenwood, SC 29646
Phone: (864) 223-9748
Fax: (864) 223-9792
Ms. Rebecca Brown, Director
South Carolina First Steps Early Head Start Partnership
1300 Sumter Street, Suite 100
Columbia, SC 29201
Phone: (803) 734-3296
Fax: (803) 312-4532
Head Start Contacts
Piedmont CAA Head Start & Early Head Start
P.O Box 5374
Spartanburg, SC 29304
Phone: (864) 590-4449
Fax: (864) 585-5152
Spartanburg County First Steps & Early Head Start
900 South Pine Street
Spartanburg, SC 29302
Phone: (864) 327-4904
Fax: (864) 327-4910
Head Start Contacts
Sumter School District Early Head Start
475 Crosswell Drive
Sumter, SC 29150
Phone: (803) 774-5900
Fax: (803) 774-5901
Wateree CAA Head Start & Early Head Start
1155 North Lafayette Boulevard
Sumter, SC 29150-5126
Phone: (803) 773-1291
Fax: (803) 778-6504
Head Start Contacts
Carolina CAA Head Start & Early Head Start
P.O. Box 933
Rock Hill, SC 29731
Phone: (803) 366-5569 ; (803) 366-5398
Fax: (803) 329-4131, (803) 329-5198
Head Start Contacts
Waccamaw EOC Head Start & Early Head Start
175 Edwin Road
Lane, South Carolina 29564
Phone: (843) 553-8783
Fax: (843) 820-3497
Head Start Contacts
Carolina CAA Head Start & Early Head Start
P.O. Box 933
Rock Hill, SC 29731
Phone: (803) 366-5569 ; (803) 366-5398
Fax: (803) 329-4131, (803) 329-5198
South Carolina First Steps
Early Head Start Partnership
636 Rosewood Dr.
Columbia, SC 29201
Phone: (803) 734-0479

ISWA Development Corporation
Catawba Indian Nation Head Start
Post Office Box 207
Catawba, SC 29704
Phone: (803) 817-5052; (803) 366-8303; (803) 366-8181
Fax: (803) 366-1912